HellFire BBQ Gloves
HellFire ® Premium BBQ Gear makes people smile, and lasts long!
Top quality materials, and advanced manufacturing techniques mean our products do not end up being tossed into a landfill site in a few months.
Break Away From BORING Oven Mitts!
These COOL Gloves Resist Heat In Style!

Over 500 reviews from honest, actual customers average 4.6 out of 5 stars
Scroll down to check out our amazingly heat resistant HellFire BBQ Gloves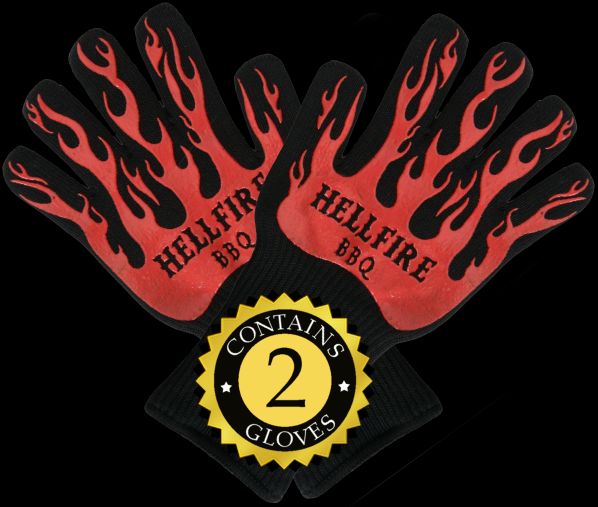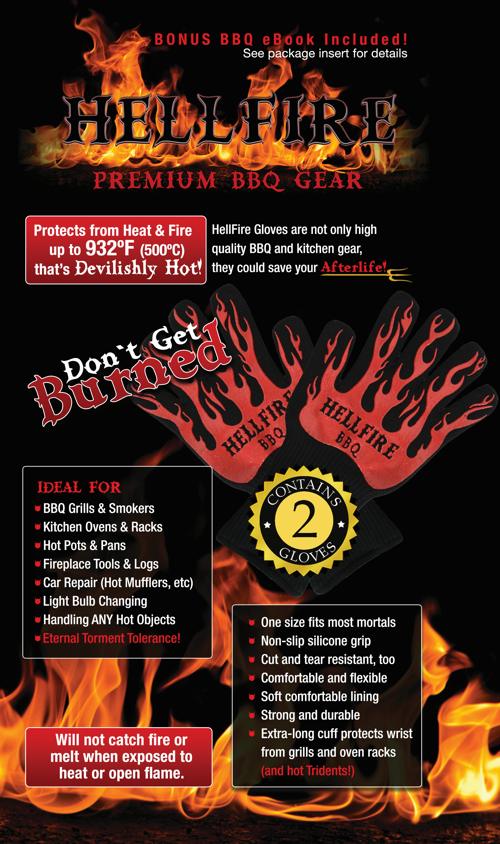 ROCK YOUR BBQ!
Raise a little hell this summer.  Bring on those extra Jalapenos!  Even if your food is so hot, you're cheating Death himself, why risk burning your hands, too?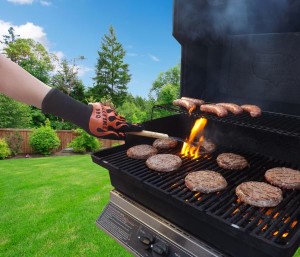 GRILL or SMOKE WITH ABANDON
Flare-ups are your friend when you're Cookin' With HellFire! No more burned arm hair!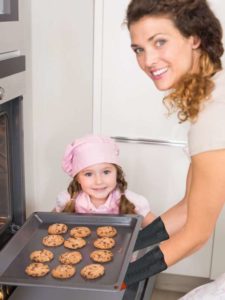 OVE GLOVES
Don't be stuck with boring looking oven gloves in the kitchen! Indoor cooks like to look cool, too! Hot pots and pans can be easily handled. (Dry heat only: don't stick your hand in a pot of boiling corn!)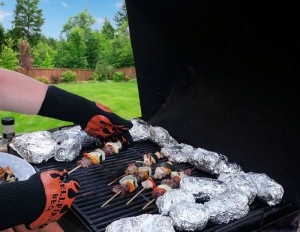 POTATOES WON'T FOIL YOU
Or Shish Kabobs—no problem for our heat resistant gloves!  FEEL your food again!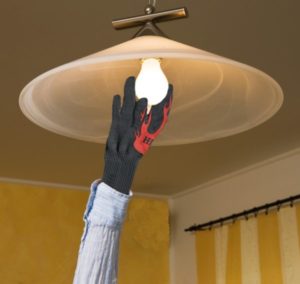 AROUND THE HOUSE
Or cars and trucks . . . anywhere you need protection from HEAT, we've got you covered.

GREAT GIFT!
This is the back of the box your gloves will arrive in.  Makes a great gift for any kitchen or BBQ cook!  Save your spouse from Eternal Torment  . . . depending.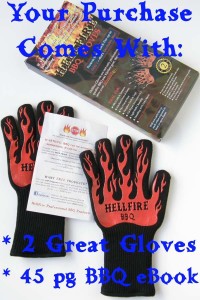 WHAT'S IN THE BOX?
Your purchase comes with TWO great heat resistant gloves, and a special link to a 45 page BBQ EBOOK that is a refresher all about barbecue.  You also get a chance to join our awesome PRIVATE VIP CLUB!

WHEN YOUR TIME COMES,
and you are shocked, SHOCKED! to see you've arrived at the OTHER Gate, you'll be glad to have HellFire gloves along!


Get Them Now!
* 2 gloves (one pair) in the box
* One size fits most mortals (but not suitable for small hands)
* Extra-long cuff protects wrist from grills & oven racks (and hot Tridents!)
* Very grippy silicone flames on both sides
* Thick, but Comfortable & Flexible!
* Soft, black lining hides BBQ sauce stains
* Strong & Durable
* Hanging loop for storage
* MACHINE WASHABLE
* ROCK your BBQ this season!
Regular price is $39.97, but these great gloves are now on
SALE

for just $24.97

 
Save $15 and buy with
confidence on Amazon now!
Your purchase is safely covered by our 666 day
"Come Hell or High Water" Guarantee!
We'll make sure you're satisfied no matter what it takes,
or we will refund 100% of your money.
Part #HFBBQ140015 — UPC #0701806631046

Over 500 reviews from honest, actual customers average 4.6 out of 5 stars